In Search of Darkness: 1990-1994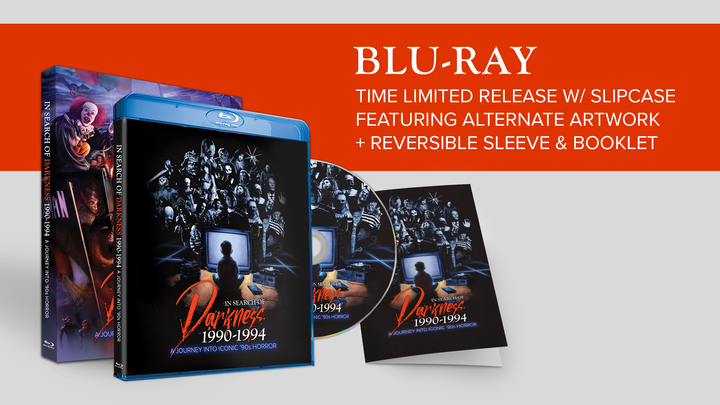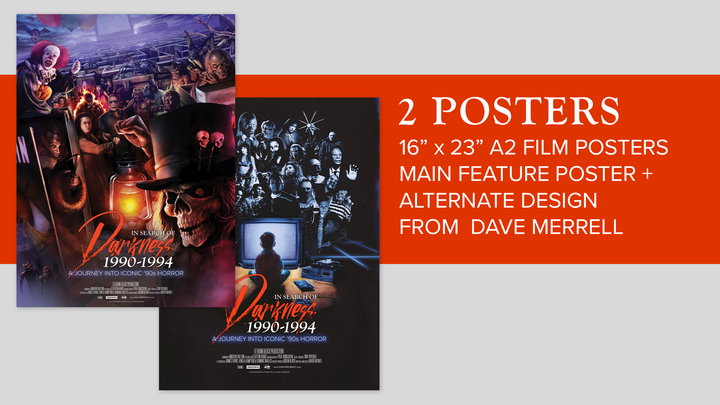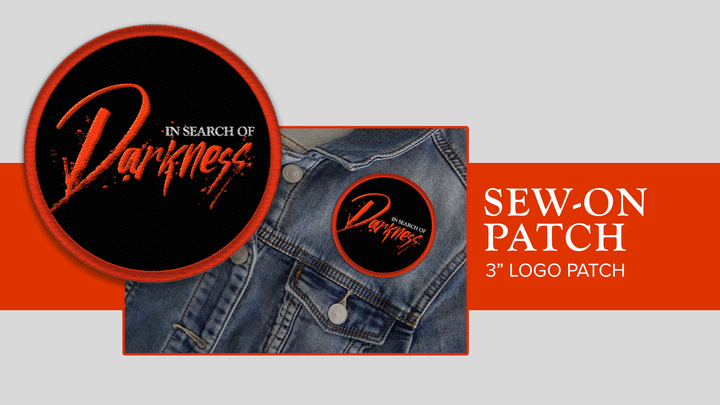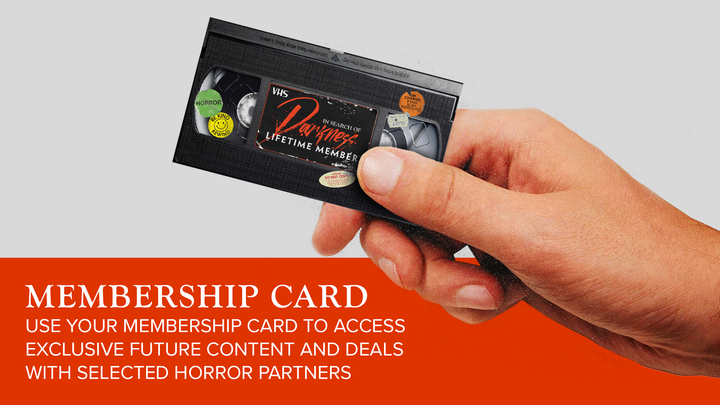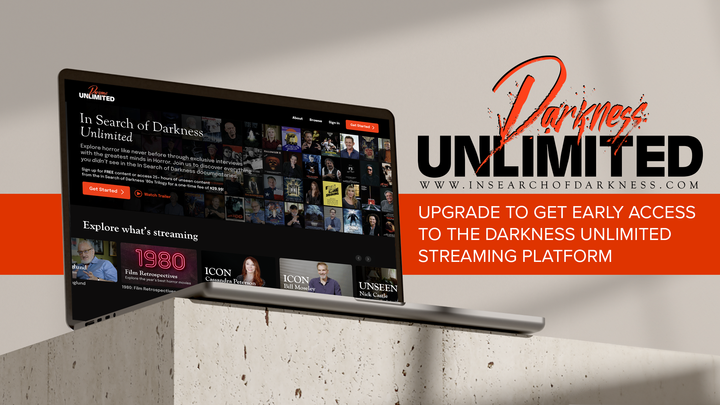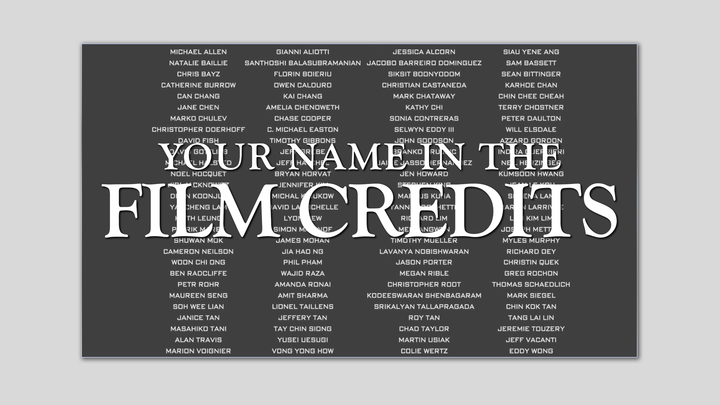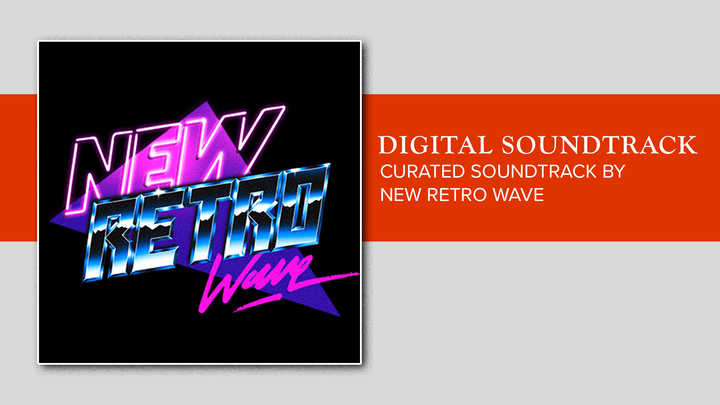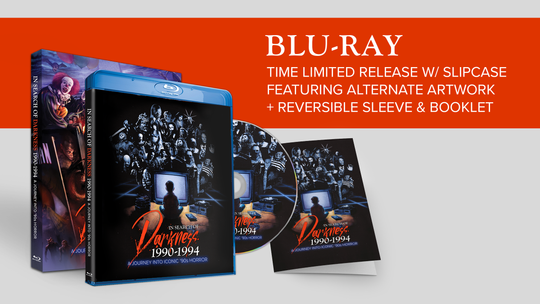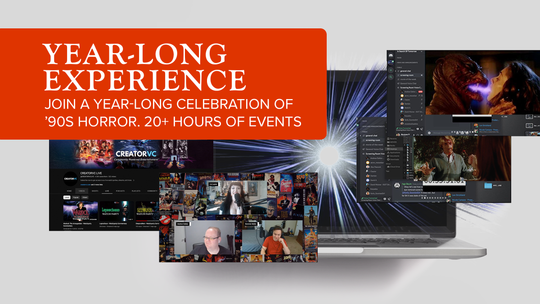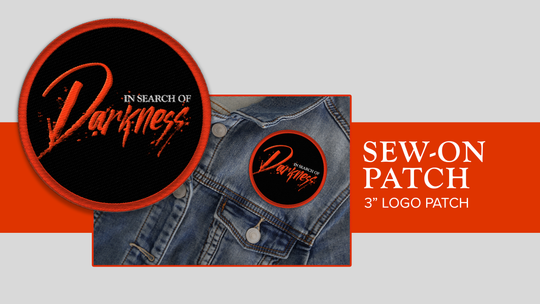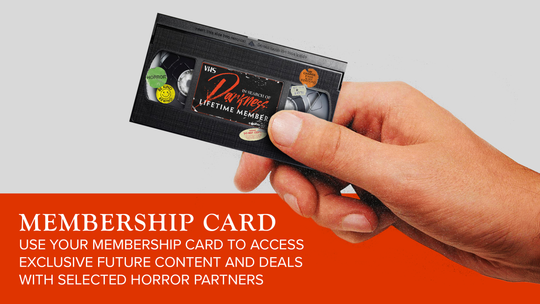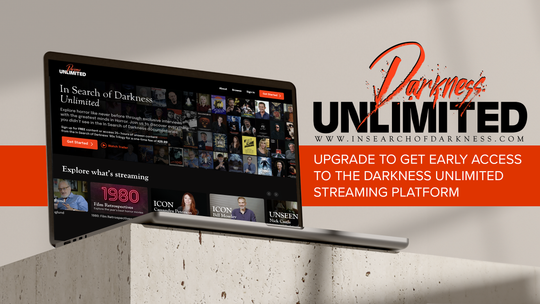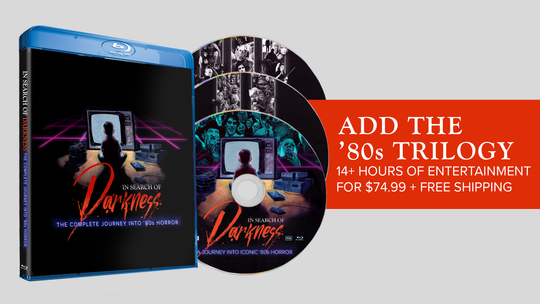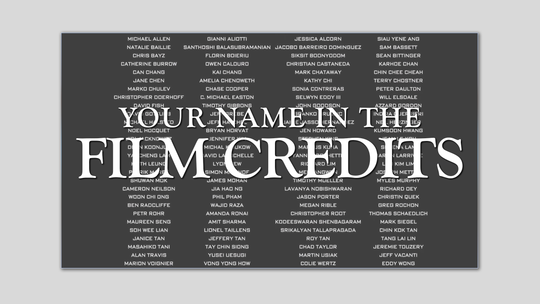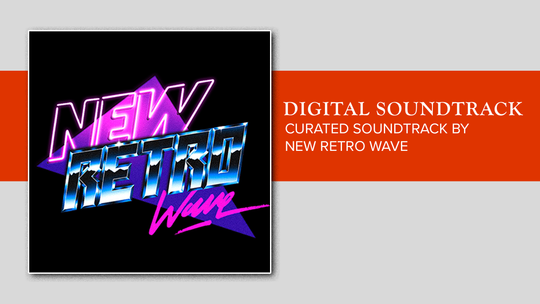 Join thousands of dedicated horror fans on an unmissable year-long celebration of early '90s Horror that culminates in the release of In Search of Darkness: 1990-1994, a long-form documentary featuring the largest cast of '90s Horror legends ever assembled.
During production, you'll attend exclusive live Q&As with industry legends (what question will you ask?) and enjoy regular vidcasts that will take you deeper into "the lost decade" of horror than ever before. 
In total, you'll receive 20+ hours of exclusive '90s Horror content, analysis, and entertainment as well as the documentary with your name in the credits, posters, an exclusive sew-on patch, and more (tier dependant) at the end of the project.
Plus, upgrade to get early access to our new streaming platform Darkness Unlimited which launches with 35+ hours of '80s Horror content, 20 of which has never been seen before (additional fee applies).
This opportunity ends at Midnight on Halloween, after which it will no longer be available. Ordering now is the only way to get access to these private events. Don't miss out!
In Search of Darkness: 1990-1994
After 14+ hours and the greatest lineup of '80s Horror talent ever assembled, the In Search of Darkness '80s Trilogy is complete. But as we all know, horror never dies…
Our next installment, In Search of Darkness: 1990-1994, now takes up the mantle, exploring and celebrating the first half of the '90s with the same fun and energetic lens as our previous documentaries.
Posters: click to enlarge
Directed by David Weiner (In Search of Darkness: I-III), the documentary will follow the pattern we established in our '80s documentaries, spotlighting movies year-by-year, with larger-context chapters in between.
By focusing on just a five year period we can cover everything from mainstream favourites to lesser-known straight-to-video classics. Some of the topics we'll be covering include:
Horror Villains: The New Blood - How new villains emerged to contend with franchise favorites, including Kathy Bates as Misery's eminently quotable Annie Wilkes, Tony Todd's Candyman, and Anthony Hopkins as everyone's favorite cannibal Hannibal Lecter.

A New Wave of Filmmakers - How the emergence of fresh talent, including Peter Jackson, Guillermo del Toro, David Fincher, and M. Night Shyamalan, helped evolve the genre.

Real World Reflections - How real-life world events, from the post-Vietnam malaise & oil-driven Gulf War to the L.A. Riots and the horrors of Jeffrey Dahmer - permeated films like Jacob's Ladder, Natural Born Killers, and The People Under the Stairs.


Thrillers and the Horror Label Stigma
- How the massive success of
The Silence of the Lambs
led to a new era of serial killer titles and erotic and psychological thrillers, from Verhoeven's
Basic Instinct
to Fincher's
Se7en
- essentially subgenres of horror that allowed studios to avoid the stigma of the "horror" label.
Practical Effects vs CGI
- Practical makeup effects were technically at their peak and still the norm on sets, but nascent digital effects were beginning to get some notice, leading to some very sketchy effects that can arguably be appreciated now as "charming" and "of its time".
Much More Than Just a Documentary
Alongside the production of the documentary, we'll be holding an exclusive year-long celebration of '90s Horror, including live Q&As with industry legends, vidcasts, and live backer update events.
Get Closer To '90s Horror Legends With Our Q&As
Drawing from our wonderful cast of interview talent, we'll host lively discussions with notable actors and filmmakers. Conversation will include fan/audience questions and interaction as we dive into their body of work, their favorite films and filmmakers of the era, and explore the impact and influence of '90s horror storytelling.
These events - and all others - are exclusively for people who come on board this October.
Delve Deeper With Our Vidcasts
Every other month, we'll livestream a 60-minute vidcast for backers to watch. Hosted by our team, each one will delve into a different topic relevant to '90s Horror and have one or more special guests - an actor or director from a '90s Horror film, horror community leaders, or another relevant expert.
Proposed topics include:
The VHS Pipeline: Direct-to-Video Horror Fun & Franchises: We'll explore how direct-to-video titles like 976-EVIL II, Ghoulies Go to College and House IV delighted horror fans despite their low budget.

Weekly Horror on TV: Share your favorite horror TV memories with us! Between Freddy's Nightmares, Friday the 13th: The Series, Stephen King miniseries like It and The Stand, Tales From the Crypt, and gateway horror shows like Eerie, Indiana and X-Files, there was a lot of horror to love on TV in the '90s!
You will also get the chance to vote on backer-suggested topics for the vidcasts, with the winning theme having its own vidcast!
Live Backer Update Events
It is part of our mission at CREATORVC to provide collaborative experiences for our backers, and In Search of Darkness: 1990-1994 is no exception. We are already working directly with the Horror fanbase and expect to continue this process throughout production. 
One way we do this is through our live backer updates, where we as a production team can communicate how the project is going, answer your questions about what we're doing, and give insights into the project for which you can then provide feedback.
Collectible Merchandise
In addition to the year-long celebration of horror and the documentary, we also have a wide range of high-quality merchandise. The Standard (Blu-ray) tier includes everything except the t-shirt, which is in the Deluxe tier:
The Greatest Cast of '90s Horror Legends Ever Assembled
If you've purchased any of our documentaries before, you'll know that we're not shy about listing the impressive numbers of horror legends we attract to our projects, but this year is a little different.
Many of the stars we've had the privilege to work with are currently part of the SAG-AFTRA strike, and in solidarity with them we have chosen not to announce any names at this point, even those who are not striking.
We are confident that we will have the largest and greatest cast of '90s Horror legends ever assembled (just check out who we had on our '80s documentaries!) and we look forward to announcing them to you when we can!
Upgrade to Get Early Access To The Darkness Unlimited Streaming Platform
Our new streaming platform will enable you to explore horror like never before. Now in early access, the platform will launch with 20+ hours of extended, never seen before content from our In Search of Darkness '80s Trilogy, as well as the 14+ hours of content from the trilogy itself.
Darkness Unlimited is not currently open to the public and this is a one-time opportunity to get six months early access for just $29.99! Login details will be emailed to you in November.
Upgrade to Add The '80s Trilogy on Blu-ray (Ships for Christmas 2023)
Available again on physical media for a limited time only, the In Search of Darkness '80s Trilogy upgrade offers 14+ hours of entertainment for just $74.99 including free shipping.
This is a must-have collection for any Horror fan, featuring contributions from a diverse selection of horror legends, including John Carpenter, Doug Bradley, Heather Langenkamp, Robert Englund, Nancy Allen, Dee Wallace, and Charles Band.
Add the '80s Trilogy to your order today and we'll ship separately so it arrives in time for Christmas!
Timeline
In Search of Darkness: 1990-1994 is currently in pre-production. Because of the SAG-AFTRA strike, we have not yet begun interviews, but that process will begin as soon as a strike resolution is reached.

Depending on the outcome of the strike, we aim to go into production in early 2024 with an anticipated completion date of November 2024. This will mean backers will be able to download the documentary in November 2024, and physical items would then ship in December 2024.

These dates are estimates and may change due to production or manufacturing delays. We will regularly provide backers with updates on our schedule and let you know if we anticipate a change in our timeline.
Soundtrack
We've partnered with our friends at New Retro Wave again to curate our official soundtrack.
Shipping & Fulfilment
Shipping: Shipping is charged at the point of fulfillment at cost (your shipping cost will be the price we pay and we will not make a profit on it). In the current economic climate, shipping costs are fluctuating and hard to predict. Delaying payment for shipping benefits both sides as we avoid overcharging (bad for you) and undercharging (bad for our documentary budget).

We estimate payment will happen in November 2024 and we currently expect shipping prices to be $12 for domestic (US), $20.00 for international orders without t-shirt, and $25 for international orders with a t-shirt.
The exception to this is the In Search of Darkness '80s Trilogy. The price of this upgrade includes free shipping and your Blu-rays will be sent separately before Christmas 2023.

Fulfillment: Our physical rewards will be manufactured and shipped from California by a trusted partner who we have previously worked with. Blu-rays are factory pressed and manufactured to the highest standard possible (the same standard as AAA releases). Our items are sent in very study packaging (posters rolled, not folded) to ensure everything arrives with you safely.
Small Print
By making a purchase you acknowledge that elements of the project, including but not limited to the artwork and content, is subject to change, and that the final project may differ from what is presented while the campaign is active. In order to ensure you receive information about your order by email, please whitelist no-reply@creatorvc.com, codes@creatorvc.com, orders@creatorvc.com and no-reply@royalmail.com to ensure you can receive our emails.
Find out a little about us below. If you are a member of the press or an influencer, scroll down to find links to our press kit and information on how to request a review copy.
Our Team
We are a remote team based across the U.S., Europe, and Australia who have come together around a shared love of creating great content and a deep appreciation for genre film.
Press Kit & Partnerships
If you are a member of the press or an influencer, you can access our press kit here.
Payment FAQ
When Do I Pay for Shipping?
Shipping is charged at the point of fulfillment at cost (your shipping cost will be the price we pay and we will not make a profit on it). We estimate this will happen in November 2024.

We currently expect shipping prices to be $12 for domestic (US), $20.00 for international orders without t-shirt, and $25 for international orders with a t-shirt.

The exception to this is the In Search of Darkness '80s Trilogy. The price of this upgrade includes free shipping and your Blu-rays will be sent separately before Christmas 2023.
My Payment Was Declined, What Should I Do?
Our payments system is hosted by Shopify, the world's number one ecommerce platform. If you are having problems making a payment we are unable to assist. Please contact your card issuer/bank and ask them to accept the transaction.
What is Your Refund Policy?
We offer a 14-day money-back guarantee from your date of purchase. After this, money is allocated to producing your items and refunds will not be available. In the event of a problem with shipping where ourselves or one of our partners is at fault (such as a damaged package) we will send out replacements
Do You Accept International Orders?
Yes. We offer shipping worldwide to most countries, and accept most currencies through our secure payment processing system. Although payments are processed in U.S. Dollars, you will see the equivalent charge in your currency on your bank or credit card statement.
Documentary FAQ
Why are you only covering 1990-1994 instead of the whole decade like ISOD '80s?

After consulting with our backers, we decided it would be better if we split the decade in half so we could cover more movies in the documentary. Our next horror documentary will cover 1995-1999.

Will There Be Collector's Editions?

We will be creating Collector's Editions for In Search of Darkness: 1990-1994 but we're not yet ready to announce these. Any backer that comes on board now will be able to quickly and easily upgrade to the Collector's Edition of their choice next October.

Why Isn't There a DVD Format?

Due to low demand we no longer offer our documentaries on DVD.

Will The Blu-ray Be Region-Free?
Yes, the Blu-ray will be region free.
Will the Documentary Have Subtitles?
Yes, English and Spanish
When Will I Receive My Copy?
We currently estimate digital editions will be sent out Nov. 2024, followed by physical editions in Dec. 2024.
Will The Documentary Be Available on Streaming Platforms?
The documentary and experience is exclusive to our backers who pre-order. There are no plans to make this available on streaming platforms.
What can I put as my username in the credits?
Names in the credits are limited to 28 characters. We don't accept bad language, racial, or sexual terms. You can include your online handle or the name of your website/blog/channel if you wish to and it fits within your 28 characters.
Other Q&A
What Does The Membership Card Do?
Our membership is a tribute to the video store membership cards we all had. We'll be using this card as a gateway to access exclusive future content and deals with selected partners. It will also look nice in your wallet!
Do you have a Discord?
My Question Isn't Answered Here
Please submit a ticket on our support portal
Join thousands of dedicated horror fans on an unmissable year-long celebration of early '90s Horror that culminates in the release of In Search of Darkness: 1990-1994, a long-form documentary featuring the largest cast of '90s Horror legends ever assembled.

During production, you'll attend exclusive live Q&As with industry legends (what question will you ask?) and enjoy regular vidcasts that will take you deeper into "the lost decade" of horror than ever before. 

In total, you'll receive 20+ hours of exclusive '90s Horror content, analysis, and entertainment as well as the documentary with your name in the credits, posters, an exclusive sew-on patch, and more (tier dependant) at the end of the project.

Plus, upgrade to get early access to our new streaming platform Darkness Unlimited which launches with 35+ hours of '80s Horror content, 20 of which has never been seen before (additional fee applies).

This opportunity ends at Midnight on Halloween, after which it will no longer be available. Ordering now is the only way to get access to these private events. Don't miss out!

In Search of Darkness: 1990-1994

After 14+ hours and the greatest lineup of '80s Horror talent ever assembled, the In Search of Darkness '80s Trilogy is complete. But as we all know, horror never dies…

Our next installment, In Search of Darkness: 1990-1994, now takes up the mantle, exploring and celebrating the first half of the '90s with the same fun and energetic lens as our previous documentaries.

 

Posters: click to enlarge

Directed by David Weiner (In Search of Darkness: I-III), the documentary will follow the pattern we established in our '80s documentaries, spotlighting movies year-by-year, with larger-context chapters in between.

By focusing on just a five year period we can cover everything from mainstream favourites to lesser-known straight-to-video classics. Some of the topics we'll be covering include:

Horror Villains: The New Blood - How new villains emerged to contend with franchise favorites, including Kathy Bates as Misery's eminently quotable Annie Wilkes, Tony Todd's Candyman, and Anthony Hopkins as everyone's favorite cannibal Hannibal Lecter.

A New Wave of Filmmakers - How the emergence of fresh talent, including Peter Jackson, Guillermo del Toro, David Fincher, and M. Night Shyamalan, helped evolve the genre.

Real World Reflections - How real-life world events, from the post-Vietnam malaise & oil-driven Gulf War to the L.A. Riots and the horrors of Jeffrey Dahmer - permeated films like Jacob's Ladder, Natural Born Killers, and The People Under the Stairs.



Thrillers and the Horror Label Stigma

- How the massive success of

The Silence of the Lambs

led to a new era of serial killer titles and erotic and psychological thrillers, from Verhoeven's

Basic Instinct

to Fincher's

Se7en

- essentially subgenres of horror that allowed studios to avoid the stigma of the "horror" label.

Practical Effects vs CGI

- Practical makeup effects were technically at their peak and still the norm on sets, but nascent digital effects were beginning to get some notice, leading to some very sketchy effects that can arguably be appreciated now as "charming" and "of its time".

Much More Than Just a Documentary

Alongside the production of the documentary, we'll be holding an exclusive year-long celebration of '90s Horror, including live Q&As with industry legends, vidcasts, and live backer update events.

Get Closer To '90s Horror Legends With Our Q&As

Drawing from our wonderful cast of interview talent, we'll host lively discussions with notable actors and filmmakers. Conversation will include fan/audience questions and interaction as we dive into their body of work, their favorite films and filmmakers of the era, and explore the impact and influence of '90s horror storytelling.

These events - and all others - are exclusively for people who come on board this October.

Delve Deeper With Our Vidcasts

Every other month, we'll livestream a 60-minute vidcast for backers to watch. Hosted by our team, each one will delve into a different topic relevant to '90s Horror and have one or more special guests - an actor or director from a '90s Horror film, horror community leaders, or another relevant expert.

Proposed topics include:

The VHS Pipeline: Direct-to-Video Horror Fun & Franchises: We'll explore how direct-to-video titles like 976-EVIL II, Ghoulies Go to College and House IV delighted horror fans despite their low budget.

Weekly Horror on TV: Share your favorite horror TV memories with us! Between Freddy's Nightmares, Friday the 13th: The Series, Stephen King miniseries like It and The Stand, Tales From the Crypt, and gateway horror shows like Eerie, Indiana and X-Files, there was a lot of horror to love on TV in the '90s!

You will also get the chance to vote on backer-suggested topics for the vidcasts, with the winning theme having its own vidcast!

Live Backer Update Events

It is part of our mission at CREATORVC to provide collaborative experiences for our backers, and In Search of Darkness: 1990-1994 is no exception. We are already working directly with the Horror fanbase and expect to continue this process throughout production. 

One way we do this is through our live backer updates, where we as a production team can communicate how the project is going, answer your questions about what we're doing, and give insights into the project for which you can then provide feedback.

Collectible Merchandise

In addition to the year-long celebration of horror and the documentary, we also have a wide range of high-quality merchandise. The Standard (Blu-ray) tier includes everything except the t-shirt, which is in the Deluxe tier:

The Greatest Cast of '90s Horror Legends Ever Assembled

If you've purchased any of our documentaries before, you'll know that we're not shy about listing the impressive numbers of horror legends we attract to our projects, but this year is a little different.

Many of the stars we've had the privilege to work with are currently part of the SAG-AFTRA strike, and in solidarity with them we have chosen not to announce any names at this point, even those who are not striking.

We are confident that we will have the largest and greatest cast of '90s Horror legends ever assembled (just check out who we had on our '80s documentaries!) and we look forward to announcing them to you when we can!

Upgrade to Get Early Access To The Darkness Unlimited Streaming Platform

Our new streaming platform will enable you to explore horror like never before. Now in early access, the platform will launch with 20+ hours of extended, never seen before content from our In Search of Darkness '80s Trilogy, as well as the 14+ hours of content from the trilogy itself.

Darkness Unlimited is not currently open to the public and this is a one-time opportunity to get six months early access for just $29.99! Login details will be emailed to you in November.

Upgrade to Add The '80s Trilogy on Blu-ray (Ships for Christmas 2023)

Available again on physical media for a limited time only, the In Search of Darkness '80s Trilogy upgrade offers 14+ hours of entertainment for just $74.99 including free shipping.

This is a must-have collection for any Horror fan, featuring contributions from a diverse selection of horror legends, including John Carpenter, Doug Bradley, Heather Langenkamp, Robert Englund, Nancy Allen, Dee Wallace, and Charles Band.

Add the '80s Trilogy to your order today and we'll ship separately so it arrives in time for Christmas!

Timeline

In Search of Darkness: 1990-1994 is currently in pre-production. Because of the SAG-AFTRA strike, we have not yet begun interviews, but that process will begin as soon as a strike resolution is reached.

Depending on the outcome of the strike, we aim to go into production in early 2024 with an anticipated completion date of November 2024. This will mean backers will be able to download the documentary in November 2024, and physical items would then ship in December 2024.

These dates are estimates and may change due to production or manufacturing delays. We will regularly provide backers with updates on our schedule and let you know if we anticipate a change in our timeline.

Soundtrack

We've partnered with our friends at New Retro Wave again to curate our official soundtrack.

Shipping & Fulfilment

Shipping: Shipping is charged at the point of fulfillment at cost (your shipping cost will be the price we pay and we will not make a profit on it). In the current economic climate, shipping costs are fluctuating and hard to predict. Delaying payment for shipping benefits both sides as we avoid overcharging (bad for you) and undercharging (bad for our documentary budget).

We estimate payment will happen in November 2024 and we currently expect shipping prices to be $12 for domestic (US), $20.00 for international orders without t-shirt, and $25 for international orders with a t-shirt.

The exception to this is the In Search of Darkness '80s Trilogy. The price of this upgrade includes free shipping and your Blu-rays will be sent separately before Christmas 2023.

Fulfillment: Our physical rewards will be manufactured and shipped from California by a trusted partner who we have previously worked with. Blu-rays are factory pressed and manufactured to the highest standard possible (the same standard as AAA releases). Our items are sent in very study packaging (posters rolled, not folded) to ensure everything arrives with you safely.

Small Print

By making a purchase you acknowledge that elements of the project, including but not limited to the artwork and content, is subject to change, and that the final project may differ from what is presented while the campaign is active. In order to ensure you receive information about your order by email, please whitelist no-reply@creatorvc.com, codes@creatorvc.com, orders@creatorvc.com and no-reply@royalmail.com to ensure you can receive our emails.

 

 

 

Find out a little about us below. If you are a member of the press or an influencer, scroll down to find links to our press kit and information on how to request a review copy.

Our Team

We are a remote team based across the U.S., Europe, and Australia who have come together around a shared love of creating great content and a deep appreciation for genre film.

Press Kit & Partnerships

If you are a member of the press or an influencer, you can access our press kit here.

Payment FAQ

When Do I Pay for Shipping?

Shipping is charged at the point of fulfillment at cost (your shipping cost will be the price we pay and we will not make a profit on it). We estimate this will happen in November 2024.

We currently expect shipping prices to be $12 for domestic (US), $20.00 for international orders without t-shirt, and $25 for international orders with a t-shirt.

The exception to this is the In Search of Darkness '80s Trilogy. The price of this upgrade includes free shipping and your Blu-rays will be sent separately before Christmas 2023.

My Payment Was Declined, What Should I Do?

Our payments system is hosted by Shopify, the world's number one ecommerce platform. If you are having problems making a payment we are unable to assist. Please contact your card issuer/bank and ask them to accept the transaction.

What is Your Refund Policy?
We offer a 14-day money-back guarantee from your date of purchase. After this, money is allocated to producing your items and refunds will not be available. In the event of a problem with shipping where ourselves or one of our partners is at fault (such as a damaged package) we will send out replacements

Do You Accept International Orders?

Yes. We offer shipping worldwide to most countries, and accept most currencies through our secure payment processing system. Although payments are processed in U.S. Dollars, you will see the equivalent charge in your currency on your bank or credit card statement.

Documentary FAQ

Why are you only covering 1990-1994 instead of the whole decade like ISOD '80s?

After consulting with our backers, we decided it would be better if we split the decade in half so we could cover more movies in the documentary. Our next horror documentary will cover 1995-1999.

Will There Be Collector's Editions?

We will be creating Collector's Editions for In Search of Darkness: 1990-1994 but we're not yet ready to announce these. Any backer that comes on board now will be able to quickly and easily upgrade to the Collector's Edition of their choice next October.

Why Isn't There a DVD Format?

Due to low demand we no longer offer our documentaries on DVD.

Will The Blu-ray Be Region-Free?

Yes, the Blu-ray will be region free.

Will the Documentary Have Subtitles?

Yes, English and Spanish

When Will I Receive My Copy?

We currently estimate digital editions will be sent out Nov. 2024, followed by physical editions in Dec. 2024.

Will The Documentary Be Available on Streaming Platforms?

The documentary and experience is exclusive to our backers who pre-order. There are no plans to make this available on streaming platforms.

What can I put as my username in the credits?

Names in the credits are limited to 28 characters. We don't accept bad language, racial, or sexual terms. You can include your online handle or the name of your website/blog/channel if you wish to and it fits within your 28 characters.

Other Q&A

What Does The Membership Card Do?

Our membership is a tribute to the video store membership cards we all had. We'll be using this card as a gateway to access exclusive future content and deals with selected partners. It will also look nice in your wallet!

Do you have a Discord?

My Question Isn't Answered Here

Please submit a ticket on our support portal